Image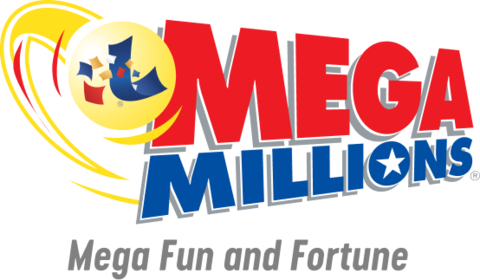 Mega Millions is a multi-state game that costs $2 per play. Megaplier® is available as an add-on and costs an additional $1 per play.
Mega Millions has large jackpots and a second-tier prize of $1 million!
Drawings are held on Tuesdays and Fridays at approximately 10 p.m.
General Rules That Apply to All Draw Games
It is the player's responsibility to check his or her ticket to make sure it represents the correct game, draw date, numbers requested and has a visible bar code or serial number.
Winning tickets must be claimed within 180 days of the last winning draw date on the ticket.
Purchased tickets are only valid for the dates shown on the ticket.
The ticket, not the playslip, is the only valid proof of your number selection, and it is the only valid receipt to claim a prize.
All tickets, transactions and winners are subject to the directives of the executive director of the Missouri Lottery, the rules and regulations of the Missouri Lottery and the Missouri Statutes, and tickets are only offered for sale in accordance with the same.
Upon purchasing a ticket, the player agrees to abide by the Missouri Statutes and all rules and regulations of the Missouri Lottery.
A ticket is a bearer instrument. It is recommended that the ticket be signed at the time of purchase.
The Missouri Lottery is not responsible for lost or stolen tickets. Tickets are void and will not be paid if determined stolen, unissued, illegible, mutilated, altered in whole or part, misregistered, defective, incomplete, printed or produced in error, multiply-printed, or if the ticket fails any of the Missouri Lottery's confidential validation tests. Liability for void tickets is limited to replacement of the ticket or refund of sales price.
Tickets may not be sold to or redeemed by minors under the age of 18.
The holder of a winning ticket may win in only one prize category per play board and shall be paid the prize in the highest category won.
Mega Millions Game Rules
A player must select five numbers between 1 and 70 and then select one number (the Mega Ball) between 1 and 25. The cost for one play is $2. A player may select each set in one of four ways: by verbally communicating the numbers to the retailer, by completing a paper playslip, by completing a digital playslip or by requesting a "Quick Pick." A Quick Pick is a computerized randomly-selected set of numbers available through the Draw Games terminal. Mega Millions is drawn twice a week – Tuesday and Friday – at approximately 9:59 p.m. The more numbers the player matches to those drawn, the more the player wins.
How to play Mega Millions using a paper playslip
The playslip has five play boards ("PLAY A" through "PLAY E") with two sections on each board. The top section of each board contains numbers 1 through 70, and the bottom section contains numbers 1 through 25. Select five numbers in the top section and one number (the Mega Ball) in the bottom section of each board. You may play 1, 2, 3, 4 or all 5 boards. Cost per board is $2. Megaplier® is available to select as an add-on for an additional $1 per Mega Millions play.
Make your selections by placing a heavy mark in the top portion and one number (the Mega Ball) in the bottom section by placing a heavy mark in each circle, beginning with board "PLAY A." To have the terminal select the numbers randomly, mark the "QP" circle for "Quick Pick." If you make a mistake, mark the "VOID" circle on that board and select your numbers on the next board.
To play your numbers for more than one drawing at a time, mark the appropriate box on the playslip next to "MULTIDRAW." This will play only your selections in boards "PLAY A" through "PLAY E" for that number of drawings.
You can play Mega Millions for 1, 2, 3, 4, 5, 10 or 15 drawings.
Use only a blue or black pen or use a pencil for marking selections. The terminal will not accept red ink.
How to play Mega Millions using a digital playslip with the mobile app
Using the Missouri Lottery mobile app, choose how you would like to play your numbers:

Select Your Own Numbers

Select 5 numbers, from 1-70
Select 1 Mega Ball number, from 1-25

Let Quick Pick select the numbers for you

After you've determined your numbers, you can add more Plays, or continue to select Draw Options.
Select the number of drawings you'd like to play. This selection will apply to all Plays on this playslip.
Add Megaplier®, if desired, by selecting "Yes." Megaplier can increase non-jackpot prize winnings by 2, 3, 4 or 5 times their normal value, and it costs an additional $1 per Mega Millions play. A Megaplier number is drawn with each Mega Millions drawing.
Select "Save & Go to My Playslips" to save this playslip to use at retail. Show the QR code to the clerk and they will scan your playslip from your phone.
How to play Mega Millions verbally
At the discretion of the retailer, Mega Millions may be played by making a verbal request for a ticket. The player must provide the clerk with all of the following information:
The dollar amount to be played;
The numbers to be played - either player-selected or "Quick Pick"
The number of draws to be played.
Megaplier® — General Rules
Choosing the Megaplier® feature for an extra $1 per playboard can increase non-jackpot prize winnings by 2, 3, 4 or 5 times their normal value. To select this feature for all playboards on the playslip, mark the "Y" circle next to "Megaplier." The Megaplier number will be chosen from a field of 15 numbers according to the following frequency: one 5X, three 4X, six 3X and five 2X. If the Megaplier feature is chosen, any non-jackpot prize won on a Mega Millions play will be multiplied by that drawing's Megaplier number. To win the Mega Millions Megaplier, a Mega Millions ticket must be a prize winner between $2 and $1 million, and it must be labeled, "MEGAPLIER – YES" (meaning it is a Megaplier ticket).
Mega Millions tickets CANNOT be canceled.
Jackpot winners have 60 days from the claiming date to declare whether they would like their payments in CASH (equal to approximately 50 percent of the estimated, advertised jackpot) or ANNUITY (the advertised jackpot amount paid in 30 graduated annuity payments).
The set prize amounts are based on an expected number of winners. In some cases, these prizes may be paid on a pari-mutuel basis, which will be lower than the published prize levels.
Prizes are approximately 50 percent of sales. Overall odds of winning a prize are 1 in 24 for each $2 played.
Selling Hours
All Draw Games are available for purchase from 5 a.m. to 2 a.m. (Club Keno until 1:52 a.m.) seven days a week at any Draw Games retailer, except during Draw Breaks.
Draw Breaks
The process of selecting winning numbers for each game is referred to as a "Drawing" or "Draw." A "Draw Break" is when sales are suspended for a particular game so that the wagers for that "Drawing" may be balanced and the winning numbers drawn. The draw breaks for each game are listed below:
| Game | Draw BREAK |
| --- | --- |
| Pick 3, Pick 4 | 12:45 p.m. – 12:59 p.m. & 8:59 p.m. – 9:15 p.m. daily |
| Cash4Life | 7:45 p.m. – 8 p.m. daily |
| Show Me Cash | 8:59 p.m. – 9:15 p.m. daily |
| Lotto | 8:59 p.m. – 9:15 p.m. Wednesday and Saturday |
| Powerball | 8:59 p.m. – 10 p.m. Monday, Wednesday and Saturday |
| Mega Millions | 8:59 p.m. – 10 p.m. Tuesday and Friday |
How to Check Your Numbers
Watch the televised drawing, if available, on your local Lottery station or check local newspapers or radio stations.
Check with your Lottery retailer for the winning numbers. Request a winning numbers report or check tickets at a Check-A-Ticket machine.
Visiting the Winning Numbers page on this website.
Scan your tickets on the official Missouri Lottery mobile app.
Subscribe to the Lottery's FREE daily Winning Numbers email newsletter.
Call the Lottery hotline nearest you to hear a recorded message of the current winning numbers:

Jefferson City – (573) 751-1111
Kansas City – (816) 795-0203
Springfield – (417) 888-4271
St. Louis – (314) 340-5805
How to Claim Your Prize
Claim winning tickets up to and including $600 at any Draw Games retail location.
Claim winning tickets of more than $600 at Missouri Lottery redemption centers by making an appointment or by mailing in your ticket with a completed claim form. A claim form must accompany winning tickets of more than $600. A claim form is available at any Lottery retailer or here on our website.
Mailing Instructions
The claimant's name, address, telephone number and signature must be on the back of the ticket.
The Lottery suggests that the claimant makes and retains a photocopy of both the front and back of the ticket for their personal records.
If the prize is more than $600, a completed claim form, which is available from a Lottery retailer, at Lottery regional offices or through the Lottery's website, must accompany the ticket. A copy of the completed claim form should be made and retained by the claimant.
The claim form and original ticket should be mailed to:

Ticket Redemption
Missouri Lottery
P.O. Box 7777
Jefferson City, MO 65102-7777